PIPE LABEL SOFTWARE THAT'S
READY ​TO GO
No long forms to fill out, no sales sites to navigate…Scott Machine's pipe-labeling software is ready for you to test for yourself - Free - now! This instant access gives you the ability to create and store 10 labels…and even make 5 pdfs. So click on Create Labels above, give it a whirl and see how the Scott-Pipewriter™ system makes pipe labeling so easy ​and natural!

To create 10 more labels and 5 more pdfs, please click cart and register your e-mail and a password. Your limits will be increased instantly. Our promise: We never share & we ​never spam.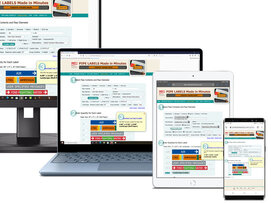 Expand Your Free
Trial ​or Subscribe
Advanced Features Free Trial: This complimentary trial gives you additional access, allowing you to design and store up to 30 labels and create 12 PDFs. Additionally, you can share your labels with colleagues and create mirrored labels. After you sign up for the Advanced Features Free Trial at our Store, we'll send you a customized ​samples kit.

Subscriptions: Any subscription allows you to create as many labels and PDFs as needed during your subscription period. The PDFs that you create are yours...forever! All subscriptions periods offer the same features. Check out your flexible choices at ​our store.

Enjoy the test drive. Once you see how easy and convenient it all is, you'll want to keep your foot on the pedal ​and subscribe!

Subscribe Now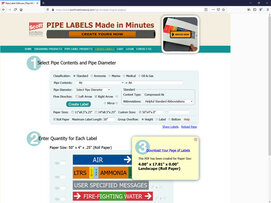 PRODUCE YOUR 1ST LABEL IN
3 ​QUICK STEPS
Using our Scott-Writer® software to create an attractive pipe label really is as easy as 1-2-3. Here's all ​it takes:

1. Choose your pipe contents, pipe diameter and flow direction. Then click Create Label and watch ​it appear.

2. Create a pdf of your label, simply by entering a quantity of 1, then clicking on Create Page of Labels.

3. Download your pipe label pdf and send it to your printer – or to an associate for ​convenient sharing.

Learn more at our Software Tutorial.