Engrave Your Signs,
Enhance ​Your Message
Create engraved signs that are easily readable, highly professional and surprisingly affordable. Scott Machine engraving equipment and materials make the job quick and simple. Choose from a wide array of our versatile, small footprint engraving machines and multi-textured surfaces in an assortment of sizes and colors. Here's all ​you need: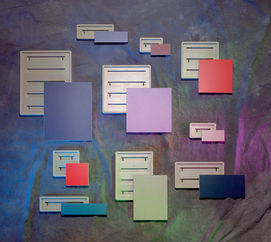 It all starts with a quality engraving material – one that fits your messaging and your environment. Fortunately, Scott Machine can provide you with everything from rugged plastics in various textures and sizes, to polished aluminum, brushed metals, premium stainless steel and even woodgrains. In fact, we manufacture our own engraving plastic, supply sheets and custom-cut blanks right here in our upstate New ​York factory.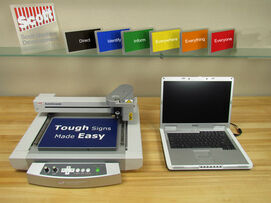 2 APPLY
SOME ​MACHINE ARTISTRY
Now consider the types of signs that you will be engraving, including their size, legibility and placement location. You will want to select an engraving machine with enough versatility to handle your specific jobs, whether they include door signs and desk plates, shelf signs or something as small as valve tags and name badges. We can address your needs with machines that even a novice can use with confidence ​and consistency.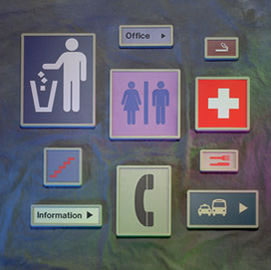 3 SIMPLY SAY IT
AND ​DISPLAY IT
Add it all together – your desired sign blanks, favorite engraving machine and our knowledgeable and friendly customer service – and you have everything you need to become your own, one-person sign-making operation. We even offer sturdy, stylish frames, if you need them! Just look at all you can do with the right engraving products, at the right price, from ​Scott Machine.