EASY FLOW -- FROM THE CLOUD
TO ​YOUR PIPES
Welcome to our store, where we offer the best in label-making products and processes for your piping systems. Thanks to our "open architecture" system, which combines quality equipment and materials that you can use for multiple purposes, without expensive and constraining proprietary components or licenses, your possibilities ​are limitless.

Label your pipes with our versatile Scott Pipe-Writer™ software and, with any of several subscription periods, store up to 2,000 labels in a secure cloud-based library. Free yourself from the old, confining ways of pipe labeling and see what's in store from ​Scott Machine!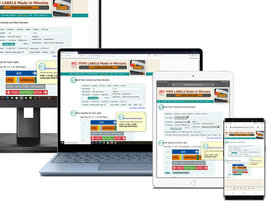 Flexible ​Software Options
After printing and storing your first 10 labels and making up to 5 pdfs...simply by clicking on Create Labels above...you may want to explore more great labeling features. Below you can order the Advanced Features Free Trial to enable mirrored labels, file sharing with your associates, and other productivity-enhancing functions. If you wish to purchase a subscription, you have multiple choices to fit your project's duration. Learn More

#PLSAFT ​Advanced ​Features ​Free Trial
Qty:
Sub.
#PLS010 ​- ​10 ​days $10.00
Qty:
Sub.
#PL3030 ​- ​1 ​month $25.00
Qty:
Sub.
#PLS090 ​- ​3 ​months $70.00
Qty:
Sub.
#PLS365 ​- ​1 ​year $260.00
Qty: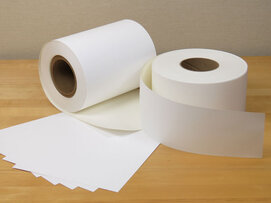 Adhesive Film -
Rolls ​and sheets
Durable bright white polyolefin film with conformable high-tack adhesive wound on paper liner makes labeling simple and secure; 3" cores. Learn More

#PLF4 - ​Roll 4" x 100' $63.00
Qty:
#PLF85 - ​Roll 8½" x 100' $126.00
Qty:
#PLF8514 - ​25 Sheets 8½" x 14" $37.00
Qty:
Truly Versatile Printer
and ​Pigment Inks
The Alfinia L502 color label printer features pigment inks with high resistance to moisture, fading and extreme temperature. Learn More

#PLP -
Printer ​& ​CMYK ​inks $2795.00
Qty:
#PLHCMYK
- ​Printhead ​& ​inks $295.00
Qty:
#PLIC ​- ​Cyan ​ink $28.95
Qty:
#PLIM ​- ​Magenta ​ink $28.95
Qty:
#PLIY ​- ​Yellow ​ink $28.95
Qty:
#PLIK ​- ​Black ​ink $54.95
Qty:
#PLICMYK
- ​CMYK ​ink ​four-pack $136.00
Qty: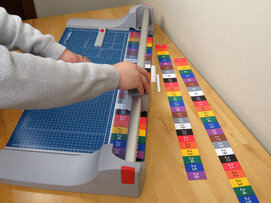 Industrial-grade, safe roller
knife ​trimmer cutter
This industrial quality cutter simplifies label making with its smooth, easy operation, thoughtful safety features and exacting performance. Learn More

#PLTC
- ​26" ​Roll-knife ​cutter $350.00
Qty: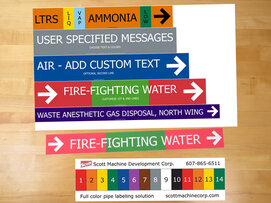 Samples - Film &
custom ​pipe labels
Request our free samples package, including 8 1/2" x 14" film for inkjet priniters -- go ahead and print a ​few labels.

Also a color chart and examples of labels are included. We welcome ​custom requests.


#PLSAMPLES ​- ​Samples ​kit
Qty: