We're ​open...8:30am-5:00pm ET
Monday - Friday
We are pleased to be running at near full capacity, despite dealing with the hardships that were placed upon everyone during the peak of the Covid pandemic. Our thanks go out to our loyal customers, our dedicated Scott manufacturing team and all those associated with our business, which has been operating in upstate New York for over 55 years. Your patience and support have been ​truly appreciated!

As we continue to approach a state of normalcy once more, we will keep you updated on our operating schedule, through ​this page.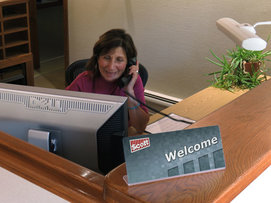 We reply to 100% of your e-mails and 100%
of ​your ​voice-mail...always!
We manufacture and ship every week day, for ​your convenience.

We answer most phone calls in person, and we reply to your emails within several hours or less. If you reach our voice mail, please leave a voice message and we will call you back as promptly as possible. No need to call or write twice, thanks to our 100% response rate to all phone and ​email inquiries.

Even as we return to previous operating capacity, we continue striving to ensure the safety of our workers and customers alike. And we believe in the highest level of service, more ​than ever!

For shipping and mailing to Scott Machine:

Scott Machine ​Development Corp.
shipping address: 200 ​Prospect Ave.
mailing address: PO ​Box 88
Walton, ​NY 13856