This Week
at ​Scott Machine
Monday - Friday
We're manufacturing and shipping as usual, ​every day.

We answer most phone calls in person, and we reply to e-mail in an hour or two. If you do reach our voice-mail, please leave a voice mail and we will call ​you back.

As we strive to continue serving you, we have dedicated this page to keeping you updated on our operating status. Please stay safe, and thank you for ​your business.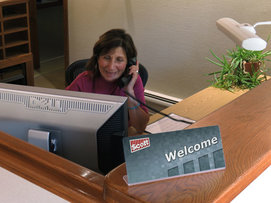 We're
here...8:30am-5:00pm ​ET, Monday-Friday
and we're answering most calls by the fourth ring, as usual. If you happen to hear voice mail, please leave a message. We reply to missed calls within ​two hours.

No, it's not business as usual, but we are operating with a reduced crew and turning out the same kind of essential products as always. And we are taking special precautions to help ensure the safety of our workers and customers alike. So please help us to help you -- if you miss us by phone, please leave ​a message.