Quick
Ship ​Hospital Signs
When the going gets tough, the tough get going with timely information – the kind that can save time, and even lives, in overworked medical facilities. During the COVID-19 pandemic, Scott Machine is dedicated to manufacturing custom medical-related signage of any volume, with special overnight delivery available to the New York City area. We are standing by to meet your emergency signage needs – no matter the sign's size, shape or quantity. You can count on us to do our part to help you Identify, Direct and Inform… inside, outside or anywhere around ​your facility.

Special Price for Hand Washing and Re-Writable Signage Information is the first defense against coronavirus, and we want to help you keep people informed. With that mission in mind, we're offering the hand washing signs on this page below, at our cost. Now, and always, our message is ​"safety first."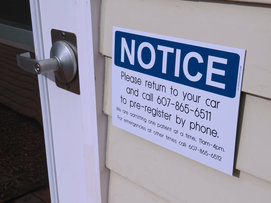 Play It Safe with
a ​Clear Message
Cut through the confusion and uncertainty of COVID-19 with medical facility signage that delivers precise instructional messaging. Let Scott Machine produce as many custom, easy-to-attach signs as you need, for convenient placement on doors, window fronts, hallways and other high traffic areas where "safety first" is ​a must.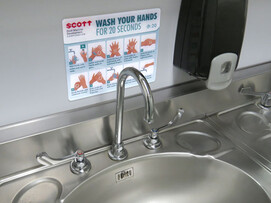 A Show of Hands
for ​Compliance Signs
Attractive, informative hand-washing signs have never been more timely. Order them in a variety of dimensions from our friendly, knowledgeable staff. You can offer helpful tips with your own custom wording, and personalize the sign with your recognizable logo. Our durable signs are water-resistant, simple to clean and easy to mount to any surface with ​double-sided tape.

Here's a printable copy of our Wash Your Hands sign. Use it as a reminder and send copies to others for ​their use.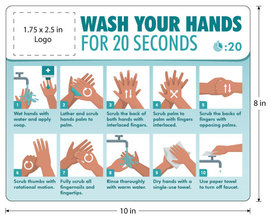 Customize to Personalize
-- ​Just $10
Customize this sign with your own logo, for recognizable branding. Just contact our customer service team for instructions on mailing your logo, and we'll insert your logo and send you a pdf of the final design. Ten or more signs cost just ​$10 each.

Any images, any text, any size or shape -- see More Custom Options.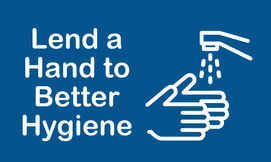 Leave a Lasting Impression - 5" x
8" ​- $5
This rugged sign is tough to damage, easy to make – with a versatile Scott desktop engraving machine. Set up the engraver anywhere in your office or shop…or if you prefer, we'll engrave your sign to your exact specs. For the look and feel of permanence, engraved signs are ​hands-down favorites.

Explore our Range of Engraving Machines.

Here are more examples of Signs You Can Engrave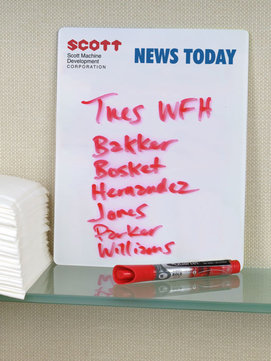 Re-Writable Signs
for ​Changing Times
In our world of change and unpredictability, be prepared with re-writable signs that allow you to adjust your message in seconds, for any situation. Using a standard erasable marker, relay special updates, schedule changes, last-minute cancellations or new initiatives on these quality signs, easily mounted to the wall with double-sided tape. For a quick switch, simply wipe the sign clean with a soft cloth and ​start anew!

Just $10 ​per sign
50¢ additional w/ ​double-sided tape
Some of us are temporarily working from home, though we're still ready to take your calls, Monday-Friday, 8:30am - 5:00pm. Please check Our Daily Status Report.