Engraving Plastics - Order By 1pm, Get Same
Day ​Free Shipping!
For decades Scott Machine has been manufacturing the thriftiest, most weatherable, go-anywhere, do-everything rotary engraving plastic. And we're ready to ship our famous Scott-Ply™ plastic today - as sheets, half-sheets ​or ​quarter-sheets.

We manufacture several Scott rotary engraving plastics. Or download our complete line of rotary engraving plastic sheets & custom cut pieces in our Priced Color Chart.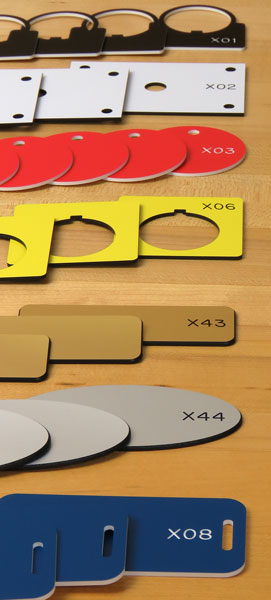 Our quick-ship Scott-Ply™ Colors
and ​Simulated Metals
2 Ply - 1/16" x 21" x 50" - 0.003" ​engraving depth

X01 ​black/white $42.20
Qty:
X02 ​white/black $42.20
Qty:
X03 ​red/white $42.20
Qty:
X06 ​yellow/black $42.20
Qty:
X43 brushed ​brass/black $61.00
Qty:
X44 brushed ​alum/black $61.00
Qty:
Adhesive-coated sheets
X01-A ​black/white ​$56.10
Qty:
X02-A ​white/black ​$56.10
Qty:
X03-A ​red/white $56.10
Qty:
For custom-size blanks, other engraving plastics and quantity discounts, please download our
Priced Color Chart
.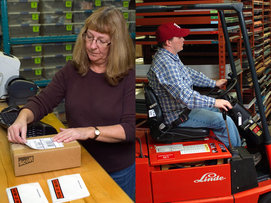 FREE shipping
via ​standard UPS
When you let us cut your large engravable plastic sheets in half, here's the deal: Order 10 or more sheets and UPS surface shipping is FREE. Even for orders of less than 10 sheets, you reduce your shipping costs because then we can send a box that is ​not oversized.


Enter the numeral 1 to cut sheets in half; leave blank for
full ​sheets.
Qty:
Order by 1pm ET and we'll fulfill
your ​order today.
More than 50 sheets? Call for quotes and motor freight shipping arrangements. Tap into the abilities of our factory staff, who have the talents and specialized machines to prepare tens of thousands
of ​custom-cut pieces.
You'll be pleasantly surprised by the benefits of buying manufacturer-direct from us. This includes not only plastic sheets, but also quality
rotary ​engraving machines.
Remember, we invented microsurface engraving materials in
the ​early 1970's.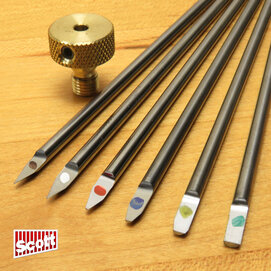 Free engraving cutter with 5
or ​more sheets
Carbide Engraving Bits for Rotary Engraving Plastics ​- ​4½" x ⅛"

We like saying "free." So choose any number of cutters. And if you also purchase five or more sheets, you'll receive one cutter free.


Click the magnifying glass for more details
about ​each item.
One free cutter
per ​customer, please.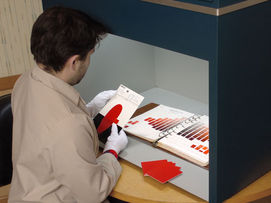 Colors and
Quality ​That Last
We've been around for over 50 years because we never compromise on quality. Our engraving plastics materials offer the ultimate in fade resistance, both indoors and out. And you can shear, saw, bend, bevel and score them in numerous ways, with the promise of a beautiful letter or flawless edge, every time. Our cutters and rotary engraving plastics deliver a winning combination – one that we always stand behind with pride ​and confidence.