Engraving training, tech support, spare parts
-- ​all factory-direct
Buy your signage equipment manufacturer-direct from Scott Machine Corporation, and enjoy friendly support from talented people who know their product as well as your unique needs. Business doesn't have to be impersonal, especially when you have more than 60 years of experience to share. Though our economical sign engraving machines are easy to master all by yourself, our factory-based Scott Machine staff can simplify your signage program even more with knowledgeable advice and engraver training that keeps your system always up-to-date. And if any of your sign-making tasks prove too complex to handle, we can do them for you…quickly, affordably ​and gladly.

We regularly receive compliments regarding the clarity of our instructions and guidelines. And we extend that help to any user of our branded products…even those purchased from a reseller, distributor or used item buying site. Just tell us as much as you can about your product. And send a copy of your invoice, if possible, since only the original purchaser qualifies for our offer of two hours of free technical support. If necessary, you can buy a two-hour (minimum) tech support package for $300, to receive assistance with your hardware and software, as well as with spare parts selection. And we're always available to anyone needing help with cutters, tapes, plastics ​and more.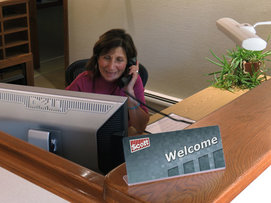 Tech support -- help us
to ​help you
(1) The best place to learn about your machine's operation is with our setup guides.These guides are carefully written, so please follow them thoroughly and you'll likely have good results. Take your time, read carefully and check off each step of the instructions as you complete it. Thousands of Scott Machine engraving machines hum along every day – so you can be confident that, by following the instructions, you'll quickly be up and running too. And if that ​doesn't work…

(2) E-mail Us for Efficient and Effective Support
Please...take the time to write a thorough, informative e-mail. State which step of the instructions is causing difficulty. ​Send to:

support 2021 @ scottmachinecorp.com (remove ​the spaces)

You'll receive a response within 24 hours...though often in as little as an hour ​or two.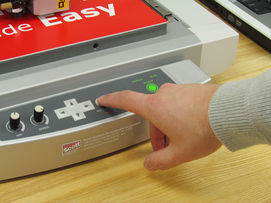 A
friendly, ​helping hand...
(3) We provide technical support for these products:



All Scott Signgraver® manual machines, bevelers

and ​corner rounders



AutoGraver® & AutoGraver-20 machines purchased

after ​January, 2020



Engraving software purchased after June, 2020 and installed

on ​Windows 10



For the products above, we offer two hours of free phone support to original purchasers during your 1st year of ownership; phone support must be

scheduled ​in advance.



Because each computer has uniquely configured security and user permissions, we do not support or participate in the software installation. However, our installation guides

are ​easily understood.



If you require support for products not listed here, please e-mail a detailed statement of the problem to support and we will reply with

a ​fee-for-services quote.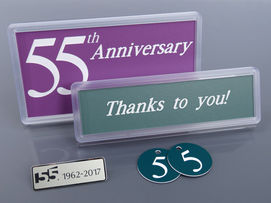 A warranty that only a
factory ​can offer
Each of our engraving machines has a one-year, return-to-factory warranty, as long as it is returned in the original, secure ​shipping carton.

That's just one more reason why so many people have been relying on Scott Machine for 60 years. They know that, when you're making an investment in engraving equipment, staff training and materials, it pays to work directly with a manufacturer who can protect ​that investment.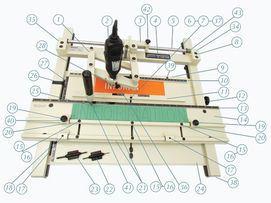 Spare parts -- right from the one
who ​makes them
Because we make most of what we sell, we have an impressive inventory of engraver spare parts that we can deliver to you quickly and efficiently. And, over the years, you'll also find that we can provide color-consistent engravable plastics, replacement cutters and the kind of technical knowledge that comes from decades ​of experience.
You want consistency in your sign-making program, and that means getting correctly matching colors and authentic materials directly from the manufacturer... with confidence in their availability every time. From engraving machines to custom-cut engraving plastics, parts and accessories, that means Scott Machine, where your satisfaction is ​our business.