Engraving training, tech support, spare parts,
warranty ​and credit
Buy your signage equipment manufacturer-direct from Scott Machine Corporation, and enjoy friendly support from talented people who know their product as well as your unique needs. Business doesn't have to be impersonal, especially when you have more than 60 years of experience to share. Though our economical sign engraving machines are easy to master all by yourself, our factory-based Scott Machine staff can simplify your signage program even more with knowledgeable advice and engraver training that keeps your system always up-to-date. And if any of your sign-making tasks prove too complex to handle, we can do them for you…quickly, affordably ​and gladly.

The best place to learn about your machine's operation is with our setup guides. These guides are precisely written, so please follow them thoroughly for the best results. Take your time, read carefully and check off each step of the instructions as you complete it. Thousands of Scott Machine engraving machines hum along every day – so you can be confident that, by following the instructions, you'll quickly be up and running too. We regularly receive compliments regarding the clarity of ​these guidelines.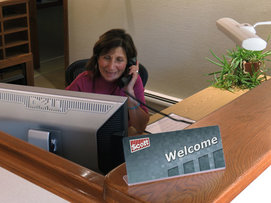 Custom Tech Support via
Phone ​& WebEx
Purchase tech support with your equipment:
We recommend that you also purchase one hour of tech support when you purchase your equipment. An hour of tech support can be used either in a single session or in two ​30-minute sessions.

One-Hour Training (Windows 10 ​& 11)
Purchased with machine: ​#TF $125
Purchased after shipment: ​#TFS $175
We suggest that your network manager participate if your problem involves ​initial installation.

Prepare for Your Tech Support Session
Please...take the time to write a thorough, informative e-mail. State which step of the instructions is causing difficulty. ​Mail to:
support2021 @ scottmachinecorp.com (remove spaces) and propose a preferred time for your support session. You'll receive a response within 24 hours...though often in as little as an hour ​or two.

FREE Tech Support via Email
We're happy to reply to a limited number of email questions. Please provide specific, carefully worded questions and screen shots, if applicable. Write to the email address in the paragraph above. We usually reply to your questions at the end of each workday. Only the original purchaser qualifies for this ​free support.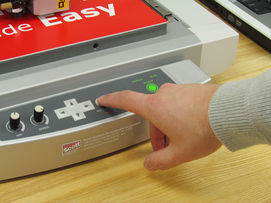 We provide tech support for each of these engravers operating with our software and purchased from us after ​January, 2020:




Our 2023 model AutoGraver 8/6, SignGraver 11/16

and ​MetalGraver 12/9




AutoGraver ​EGX 30A



AutoGraver

20 ​and DE-3



Review the support status of all software, operating systems and engravers at the
bottom of this page
.
Because each computer has uniquely configured security and user permissions, please have an operator with administrator permissions
participate ​during installation.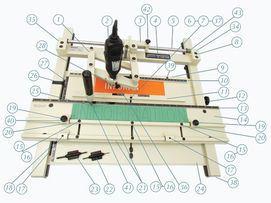 Spare parts -- right from the one
who ​makes them
Because we make most of what we sell, we have an impressive inventory of engraver spare parts that we can deliver to you quickly and efficiently. And, over the years, we've also provided color-consistent engravable plastics, replacement cutters and the kind of technical knowledge that comes from decades ​of experience.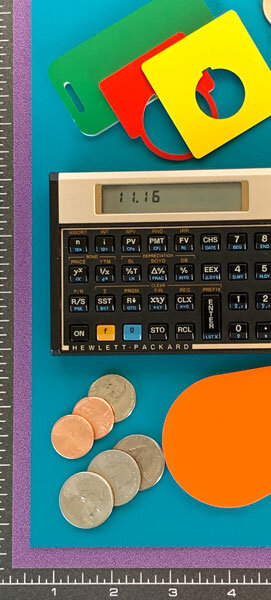 Credit, Vendor Portals,
Payments, ​Terms, etc.
Credit and Terms
We provide the standard net 30-day terms to well-established businesses that are credit worthy and use formal ​purchase orders.

Vendor Portals and Related Administrative Procedures
Some larger clients, government agencies and military clients often require that we complete a bundle of forms, establish a complex vendor portal, or require other bureaucratic procedures before paying us. If this describes you, please let us know early, so we can apply a supplemental processing fee to your order to cover the cost of your ​unique requirements.

Date of Credit Card Charges
Most of our clients promptly and accurately pay the invoices we render, often via credit card. We charge the card on the day we ship ​the goods.

Deposits
Some orders for custom products may require a non-refundable deposit, or a partial payment ​in advance.

Neglecting to Pay Shipping Fees
Some clients routinely approve estimates that include freight charges, then remove freight charges from their payments. If you believe you may not pay our invoices, in full, without requiring additional information, then please make your requirements known to us before ​you purchase.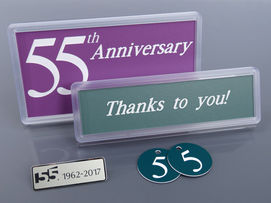 A warranty that only a
factory ​can offer
Each of our engraving machines has a one-year, return-to-factory warranty, as long as it is returned in the original, secure ​shipping carton.

That's just one more reason why so many people have been relying on Scott Machine for over 60 years. They know that, when they're making an investment in engraving equipment, staff training and materials, it pays to work directly with a manufacturer who can protect ​that investment.
You want consistency in your sign-making program, and that means getting correctly matching colors and authentic materials directly from the manufacturer...with confidence in their availability every time. From engraving machines to custom-cut engraving plastics, parts and accessories, that means Scott Machine, where your satisfaction is ​our business.

Which Operating Systems, Engravers and Software are Compatible and Supported?

Operating Systems:




We provide tech support for our software in Windows

10 ​and 11:



Windows 11,

10 ​– supported



Windows 7, 8 – operates -

no ​tech support




Vista ​– inoperable



Supported Engraving Machines operating with Scott software:


We provide tech support for each of these engravers operating with our software and purchased from us

after ​January, 2020:



Our 2023 model AutoGraver 8/6, SignGraver 11/16

and ​MetalGraver 12/9



Discontinued engravers:


AutoGraver ​EGX 30A



AutoGraver

20 ​and DE-3



All items below, purchased before January 2020, are not supported:


We have some spare parts for these machines and your can find cutters in the Cutters Store.

AutoGraver EGX 30A – operates with

current ​Scott software



AutoGraver EGX

30 ​– inoperable



EGX350, EGX/400 &

EGX/600 ​– inoperable



Scott Tripoint

machine ​– inoperable



We Do Not Support Hybrid Systems


Clients sometimes purchase used engravers from eBay, cables from a local store, and own a PC of unknown history. These hybrid systems are nearly impossible to diagnose. Therefore, we support only systems where all components, aside from the PC, are

provided ​by us.



Other machines and engraving software that have been retired over the years: LetterArt, Letter Art, Symbol Graphics, SymbolGraphics, Dr. Engrave, Dr. Engrave+, TriPoint, Cadlink, Cadlink
Foundation,. ​Cadlink Expert