Our engraving services save you time on high-volume panels
and ​complex shapes
If you don't have the time to make your signs, name tags and legend plates, just leave them to our engraving services! We can handle that large volume of custom engraved signs or labels that always say the same message. No matter your sign shapes, we have the equipment to specialize in large repetitive jobs, and our friendly customer service people can give you a prompt, ​affordable quote.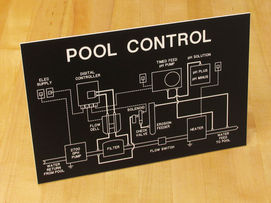 For custom engraving,
it's ​problem solved
Regardless of the complexity of the image - comprising symbols and text of large and small sizes - we have the software and sign engraving machines to produce your custom engraved control panels ​with ease.

We can accept all popular file formats, including pdf, CAD, DWG, EPS, etc.
Simply send your files to this ​dedicated box:
art@scottmachinecorp.com

Our engraving services team usually responds within the hour, or call us right now to speak with one of our ​knowledgeable craftspeople.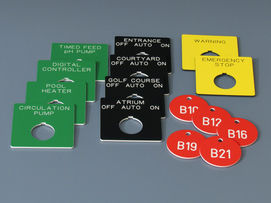 Small
parts, ​big quantities
Our Scott team provides custom engraving services to many pipeline companies, oil fields and utilities that require small, custom-shaped parts in large quantities. We support many clients who require high volume engraving on sturdy ​engravable plastics.

All of the parts can have the same message, or each part can feature unique engraved letters. For unique lettering on each panel, provide your database of text in any common ​file format.

To learn about the variety of engraving plastics we use, most of which we manufacture right here in our factory, check this out: Engraving Plastics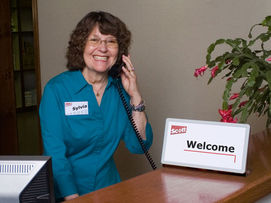 Your custom engraving
deserves ​a conversation
We welcome high volume engraving and unusual custom work. This provides a pleasant challenge to our craftspeople, who never cease to surprise our clients with clever solutions for unusual ​engraving requirements.

So let's talk about the exact engraving services ​you need.

We answer the phone by the fourth ring, in person.
We're listening ​8:30am-5:00pm ET.
Please ​call: 607-865-6511