Flexible Schedules
for ​Interesting Jobs
Customize your flex-time scheduling; partial work-from-home; full-time and part-time
We operate during weekday business hours, 8:30am-5:00pm and we're closed on most holidays and all weekends. Our full-time jobs are 40 hours/week and our part-time positions are about ​20 hours/week.

For staff who have inconsistent obligations at home, we can discuss a schedule that's compatible with school hours, or consider changing the length of the work-days during the week, etc. Let's consider tailoring a schedule that matches your ​unique preferences.

Benefits & Wages
We'll review wages, benefits, paid vacations and holidays, etc., based on your personal requirements and ​career talents.

Are we a good match?
A general description for each of the jobs is presented, followed by the specific skills necessary to fulfill the role. There's abundant opportunity to learn and grow with us, though a solid foundation of skills is required to be a successful candidate for any of these positions. A drug test may ​be required.

Ready to take the next step?
Send your resume via ​e-mail to:
job22 @ scottmachinecorp.com (Remove ​the spaces.)

Or, use our Post ​Office address:
Scott ​Machine Corp.
PO ​Box 88
Walton, ​NY 13856-0088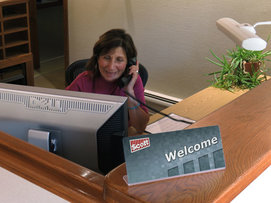 (1) Sales & Customer Care - senior and junior positions -
full-time ​& part-time
A combination of product knowledge and sales skills is the best background for this ​sales job.

Is it time to change from manufacturing to sales? Manufacturing is a helpful background for sales of Scott® products because you already understand hardware. If you enjoy explaining how things work, you'll explain to our prospective clients how our engraving ​machines work.

Do you have a background working at a distributor of farm equipment, agricultural goods, lumber, industrial supplies, electrical components, etc.? This experience provides a good foundation of hardware product knowledge.

We're serious about putting "care" into "customer care." Our clients expect a friendly, knowledgeable response to e-mails and phone calls. Here are typical methods to show our clients that we ​really care:
--- choose suitable samples and promptly mailing them
--- create estimates, then call or e-mailing as ​a follow-up
--- ensure inbound orders are complete and compatible with the clients' ​prior orders
--- understand the clients' questions, then e-mail links to pages on our website that provide ​good answers

Prior experience using sales support software, e.g., Oracle, Salesforce, or some other customer relationship management software, will enhance your sales productivity. If you've not used this software – especially if you have a manufacturing background – you'll need to use our training videos. For applicants with a manufacturing background who are serious about a career change, we can help you to develop sales skills.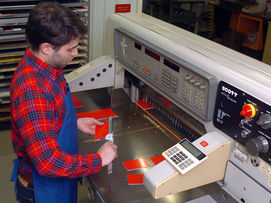 (2) Production tech -- full
time ​& part-time
Each client has unique requests, so there's always something new for you to manufacture and ship every day. You ​should demonstrate:
-- Consistent respect for safety, both for you and for those ​around you.
-- Confident use of measuring devices, e.g., calipers and micrometer; ability to ​interpret drawings.
-- Some experience with computer-controlled machines (hardware and software), industrial printers or some other contemporary ​manufacturing process.
-- An eye for detail, to ensure that orders are fulfilled accurately, on time, via the correct carrier, and packaged to prevent damage ​in transit.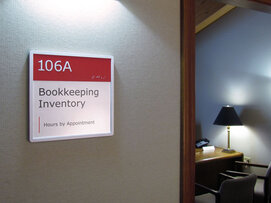 (3) Bookkeeping -- part
time; ​some w.f.h.
With so many clients who require diverse and unique products, there's plenty of data that you will have the opportunity to collect from our clients and production staff, then capture that data into our accounting system. Prior work experience ​should include:
-- Wide range of ​bookkeeping activities.
-- Allocating transactions to appropriate general ​ledger accounts.
-- Invoicing clients and receiving payments, as well as posting vendor bills and ​making payments.
-- Entering purchase orders, receipts and inventory adjustments into one of the major systems such as Oracle, ​Salesforce, etc.
-- Handling confidential tasks like payroll, ​insurance, etc.
Discover more about us
Before you send your resume, please review this site to discover what we do and whom we serve. Our corporate accounts are nationwide and international, too. The name tags we produce offer nice finishing touches to professional career apparel at airports, hotels and more; our versatile machines create durable signs on-the-spot, at industrial ​facilities worldwide.